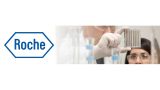 Get in contact with a potential future employer! - Roche Lecture Series on Biopharmaceutical Industry
This summer semester, all BSc/MSc students and PhD students of the Faculty will again have the chance to get in touch with a potential future employer! The RIGeL Excursions and Industry Relations group organizes the fourth Roche Lecture Series on Biopharmaceutical Industry: The group invited young leaders from the company Roche Diagnostics GmbH, Penzberg. During the summer term, the invited speakers will give 6 lectures on different topics such as 'Diagnostics and Pharma with a focus on Impurity Analytics' or 'Gene Therapy', 'Analytics & QC' or 'Drug Discovery'. Participants will not only get unique insights into the work processes of a big pharmaceutical player, but also have the possibility to get in personal contact with the speakers. This is a great chance to discuss different options for internships or job opportunities at Roche Diagnostics or get some advice on how to move on with your personal career! All interested BSc/MSc students, PhD students, faculty members and staff are welcome to attend the lecture series. The first talk will take place on May 4 at 16.00 in DE.2.121. Talks will be held in English and only in presence!
Full participation in the lecture series can be counted as an Other Career Supporting Event with 0.5 CP within the RIGeL Curriculum.